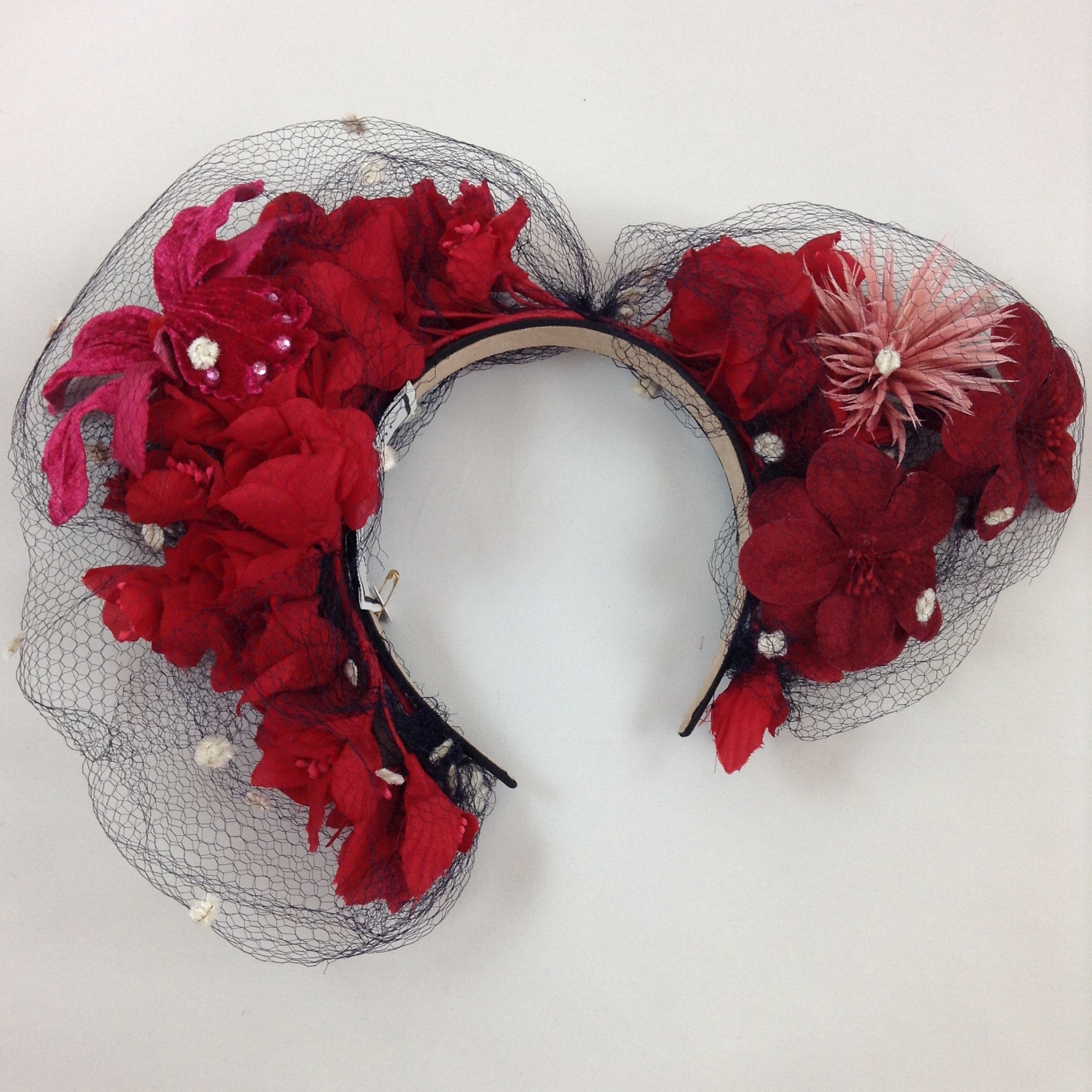 flora
with a big nod to the master Stephen Jones for Dior spring summer 2017, a stunning look.
sitting pretty in a swathe of romantic flowers, including orchids, this is perfect for the heart shaped face - netted in vintage white spot tulle.
hot pink, pink and burgundy red tones.
one only, made by me for you !
sale