1920's cloche style sun hat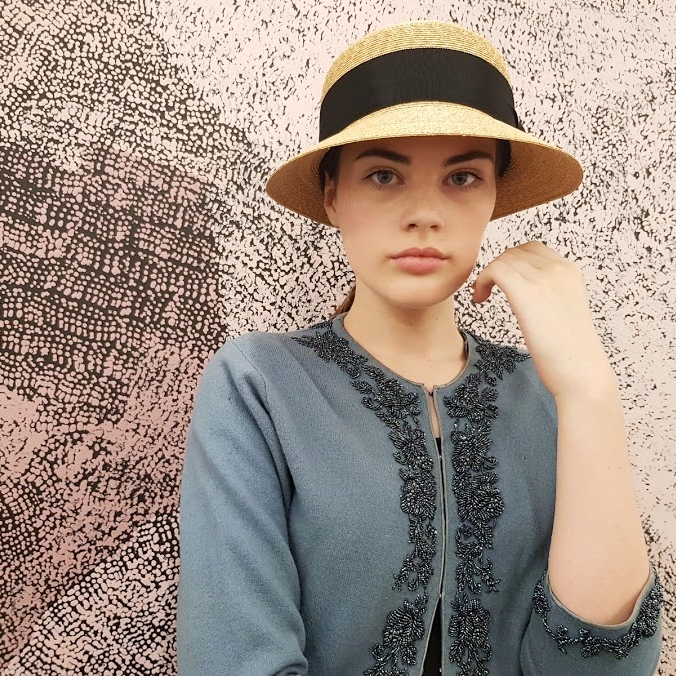 1920's cloche style sun hat
this could be the most popular hat I have ever designed, everyone who tries on this hat loves it. beautiful fine Italian stitched straw this hat is a 1920's style cloche, a classic.
a wonderful hand feel this hat will work back with many outfits and features a nice small brim and is trimmed in classic black petersham. perfect size for dashing in and out of the car. brim is wider at the front.
this hat has an adjustable head fitting and will fit (approximately) from 23 inches (large) to 21 inches (small) head size. size is obtained by measuring around the head above the eye brows, tape measure should be firm.
available in natural or black.
we pack and all over the world.
(model first photo, stands in front of 'Ininti' 450-17 acrylic on linen by Pepal Jangala Carroll, 1560 x 1850)