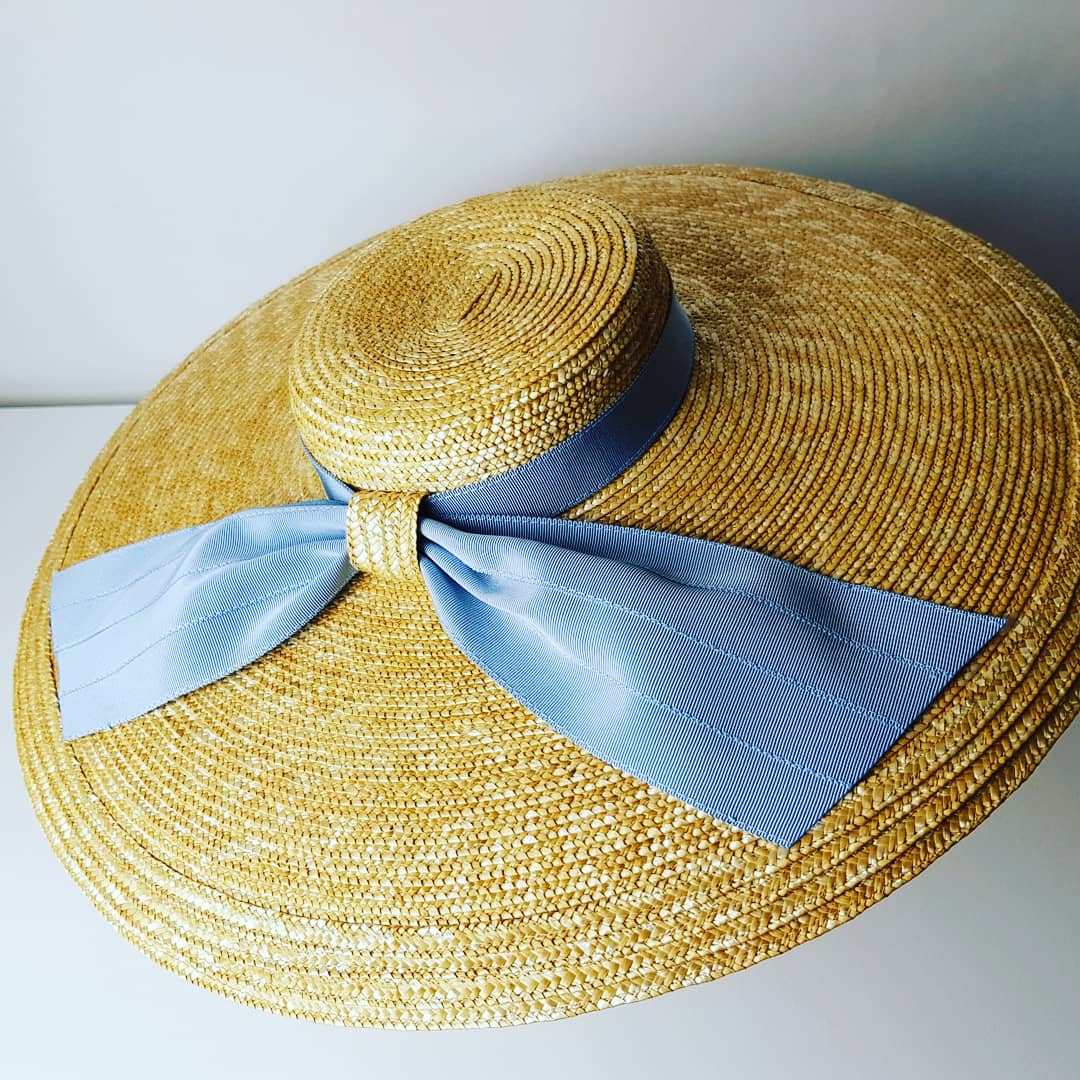 1940's sunhat
featuring an undersized crown this is a 1940's style 'percher' designed to sit tipped forward, high on the head, it has special head-fitting sewn in and elastic to help keep it in place, made in a pretty Italian straw.
Natural or Black
self trimmed in straw and matching vintage petersham bow and band
perfect with a floral dress at the races or a sunny garden wedding, this is the only one so an exclusive to you. i make for film and television and always like to have a classic 'period' piece made....just showing off really !