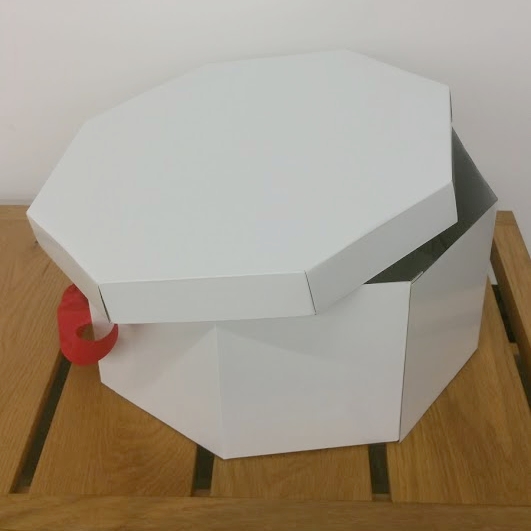 hat boxes
we have hat boxes made here in Australia from gloss white cardboard and these come to you flat ready to make up. they measure 19 inches wide (48 cm) and are hexagonal, they measure 9 inches (23 cm) deep.
we are expert at sending these - box arrives flat, with lid made up, easy to assemble.
hats should be stored in boxes to help preserve their delicate materials and we always recommend that they are stored one to a box. the hexagonal lid comes to you made up and the rest of the box is flat.
these boxes are easy to thread a ribbon through for a handle as illustrated. they have ready made holes for this purpose - ribbon not included unless specified.